Norwegian by origin, Pole by choice. Rune Askevold, the founder of the Puro chain, has been creating a new quality in the Polish hotel industry for over 10 years, focusing on sophisticated design and the idea of a guest house not only for travellers.
We meet at the Loreta bar on the seventh floor of the Puro hotel in Warsaw. There is a panorama of Warsaw from here, thick with the roofs of old tenement houses. In the distance, you can see metallic skyscrapers and the spire of the Palace of Culture. Rune shows me the place from which he likes to look at the city. From this floor you can see it from an unusual perspective. We are in the very centre, but Widok Street is quiet and peaceful.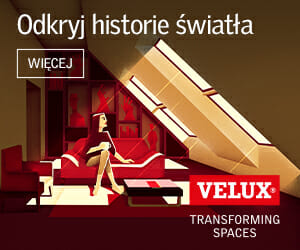 "In the past, hotels needed representative locations so that tourists could easily see them, stay and rent a room. Today, everyone is booking their stay online, so we don't have to be in sight, it's enough just being in the heart of the city." Rune says. He is nice, well-set in Polish conditions and creative environment, he shortens the distance from the very beginning and talks with enthusiasm about his idea for life, which is hidden behind a short word – Puro.
From the fjords to the ships and to the hotel
Rune grew up on the west coast of Norway, in the small port town of Haugesund, full of simple wooden houses that fit in with the fairy-tale surroundings of forests, fjords and skerries.
"I spent most of my time after school playing football. Friends from the street where we lived are still my best friends. We spent the winter holidays skiing in the Norwegian mountains, and every summer we travelled from Norway through Europe to Italy, where we rented the same house in Tuscany every year. So I have great childhood memories, especially from Italy. Maybe we will build a Puro hotel there someday? And maybe that's why I wanted so much to open the Magari Italian restaurant in Warsaw?" Rune wonders with a smile.
He studied at the business school in Bergen. His wife is from an island on the outskirts of Aalesund. They still have a house there in which they intend to live during retirement.
During his studies, he dreamed of working in the shipbuilding industry, but he also passionately read magazines on the hotel industry in the school library. – My friends laughed at that. Everyone wanted to work in investment, finance – recalls the 53-year-old.
After school, he worked as a ship broker, and later in a bank that financed sea shipping. When he accidentally found out that one of the hotels was looking for a general manager, he gave it a try and, although he had no experience, got the job. It was the beginning of a great life change.
"Leaving banking in favour of the hotel industry might seem like a kind of degradation, but for me it was a bullseye. My earlier job was associated with frequent trips, I travelled a lot around the world visiting clients. I liked it very much, I spent a lot of time searching for interesting places and hotels. That's why I found myself quickly in the new reality and got a huge boost of energy." Rune says.
After four years, however, he returned to the ship industry and then it turned out that the owner of the company was doing business in Poland. During a business trip in 2006, he was struck by the fact that the only hotels developed here were large international and very traditional chains. He felt there was potential here to create something completely different.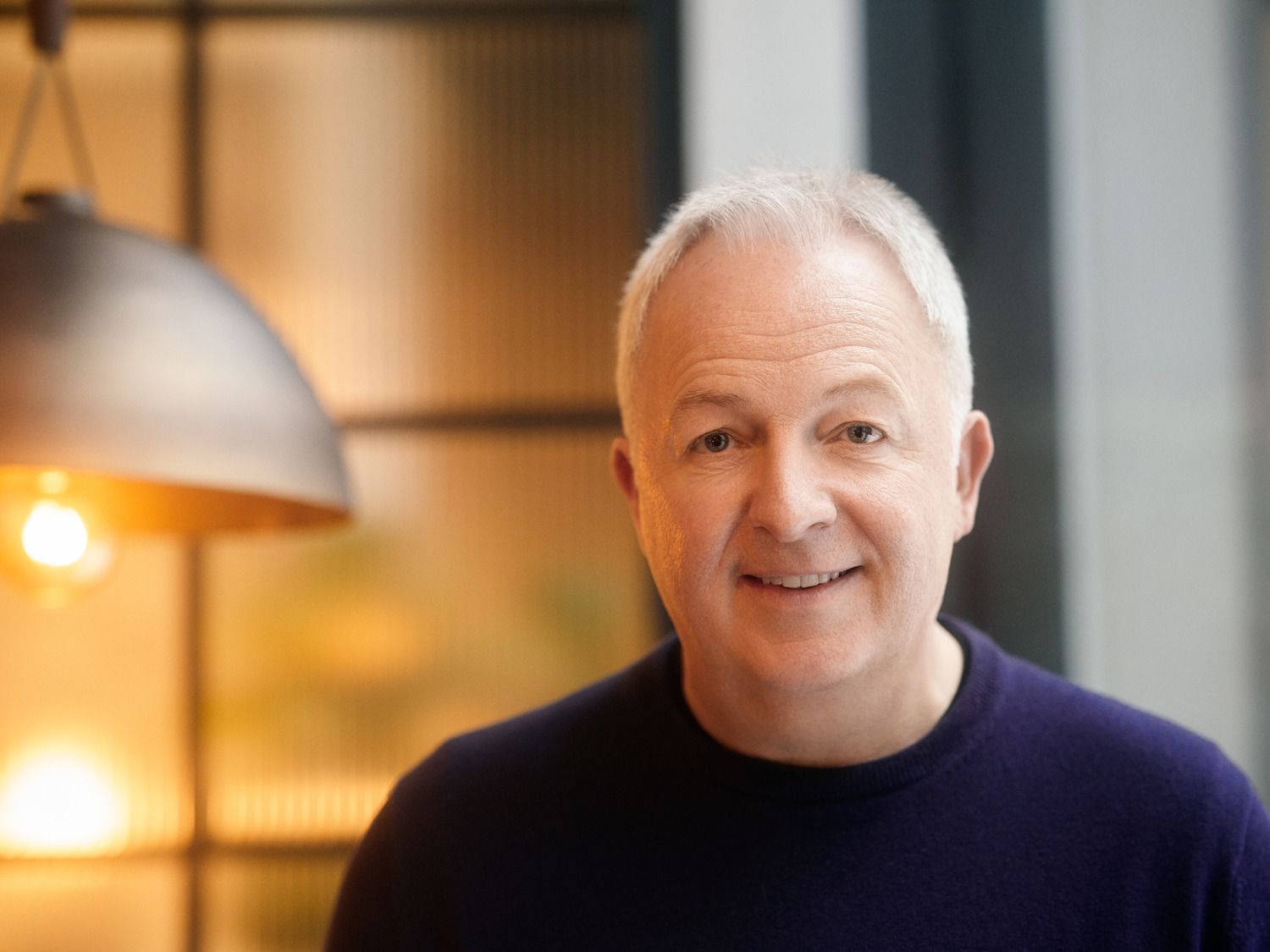 A good neighbour
Although the investor, the Norwegian capital group Genfer, comes from Norway, the idea of Puro from the beginning was to create a local, Polish brand and develop it enough to be proud of it after some time and make it possible to transfer to the international market.
"At that time, there were a lot of investors in Poland, mainly from America. I had the impression that Poles absorb everything from abroad because they lack the faith in their own abilities. And I met a lot of talented people here – great architects and designers! I decided to collaborate with them. But not only with them. For interior design, I choose global studios for a change. Together with me and my team, we make a creative team that works closely with each other, inspiring one another. Thanks to that, the end result is the outcome of working together both locally and internationally." Rune says.
The first hotel of the Puro chain was built in 2011 in Wrocław. By accident, really. Three years earlier, there was an opportunity to buy an excellent plot of land in Wrocław. It was located in a somewhat forgotten part of town, but Rune saw great potential in it. And he was not mistaken, since then Włodkowica street has been teeming with life, it is now one of the most interesting parts of the city.
"At that time, of course, we also thought about Warsaw, we bought a plot, but the process of obtaining permits was indefinitely prolonged, we finally opened the hotel in 2019." he explains.
Further branches were built in Cracow, Poznań, Gdańsk, Warsaw and Łódź. Initially, they were supposed to be three-star budget hotels with modern technological solutions, but with limited services. The hotel industry in Poland has changed a lot since then, and the idea for Puro has changed as well. Currently, they are four-star plus hotels, with full service, SPA, apartments, restaurants and bars.
From the very beginning, Rune assumed that Puro would be more than just a hotel. Therefore, he consistently designs experiences worth remembering for travellers, as well as places that will be eagerly visited by local residents.
"We strive to see our hotels as good neighbours who are open and invite you to enjoy all the attractions." Rune emphasizes. "We organize events, meetings, pilates lessons, etc. attended mainly by locals! In the Loreta bar in Warsaw, 90 percent of customers do not stay in the hotel. In the Magari restaurant, 60 percent of guests are citizens of Warsaw. We do not run hotel restaurants or bars, we want them to be seen as one of the many gastronomic options that the city offers. And this is one of the sources of Puro's success – we are not a brand intended only for tourists. We also care about people who live in a given city."
Art and design
So what is the Polishness of the Puro brand and how does Rune build it? First of all, collaborating with great Polish architects who have an established reputation, but also young artists and fashion designers. Puro gives them the ability to create under their own name, but with solid support. They become recognizable to foreign visitors who can see and buy good design from Poland. There is a design store in the hotel, also available online.
"Many years ago we met, for example, with fashion designer Ania Kuczyńska. Her pop-up store was then opened in Poznań, and later in Cracow. This collaboration was, in a way, exemplary for me, because her brand presents all the values that are important to us as well. She draws inspiration from the place where she lives, she is interested in the history of Eastern Europe and the strength of women. Later, we invited Zofia Chylak – people wait in line for her bags – and at our place they were available in the hotel pop-up. It's much more authentic and interesting than kitschy tourist souvenirs." notes Rune. "Over the years, we have had a lot of interesting brands, most recently The Odder Side, which suits us perfectly. Two super-talented girls who have achieved great success. Their clothes were available at our hotel in Cracow and they met with so much interest that perhaps The Odder Side will now open its store in this city. It is a joy and a distinction for us if brands of this type want to work with us because they know who we are. They would never cooperate with a random hotel."
"There is probably no better place to start this type of collaboration than Poland. There are so many young, rising stars of design, fashion and art!" Rune emphasizes. "In many hotels, art is only decoration, two hundred similar paintings are ordered in one colour to match the interior. We do it differently. We work with artists who co-create our interiors." he emphasizes.
The Puro hotel chain has its own curator who is responsible for the selection of artists and art pieces closely with interior designers as well as with Rune Askevold himself. Artists connected to a given city are always invited to collaborate. For example, in Warsaw there are pieces by Nicolas Grospierre, Maurycy Gomulicki and Michał Loba.
The head of Puro always tries to emphasize the importance of Polish artists, designers and architects, whom he collaborates with. In the press, instead of photos of the apartments, he prefers to show the works of art presented in his hotels. "I know that such linking is important and helpful for artists. I am glad if we can help promote them." he adds.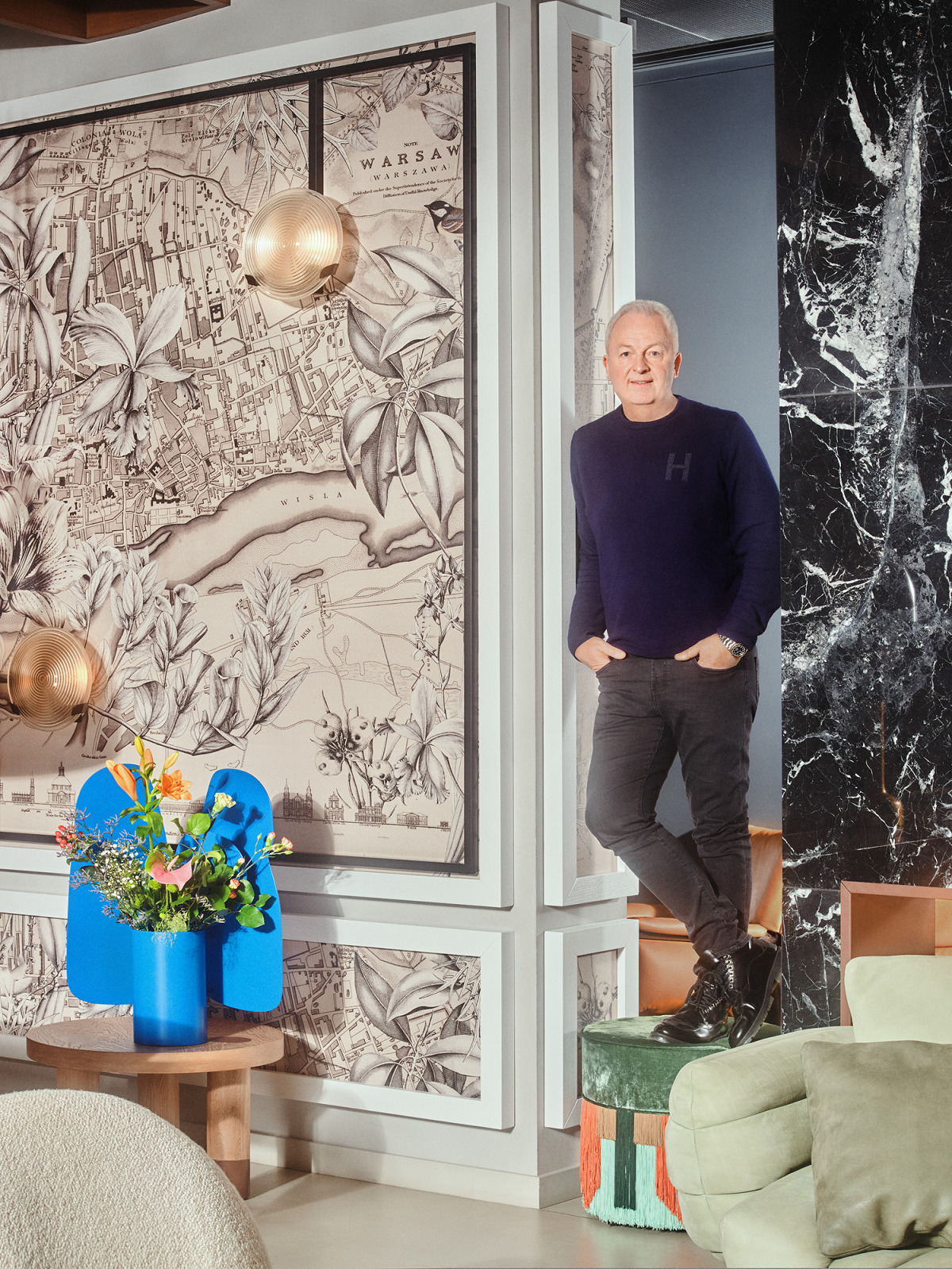 A matter of trust
Rune most often chooses an interior design studio from abroad to cooperate, but in the first hotel in Krakow he chose the studio of Piotr Paradowski. The aim was to create the atmosphere of a Cracow apartment from the 1960s and 70s. "It would have been difficult with designers from another country, so I chose Piotr and Zuza."
"Everyone told me it was too risky, because they lacked experience in large projects, previously they only worked on apartments or café interiors. But I felt that we understood each other well, I also knew that it would be an important project for them. I trusted them. They are designers who feel great not only in the field of interiors, but are also interested in design, craftsmanship and materials. It was a bit stressful, I wondered if it will work, but in the end I'm very happy with the effect. Making such a choice shows precisely who we are as Puro. Big hotel chains would never do something like that. Managers, when making decisions at the headquarters, often in a country other than the location of the hotel, would not risk hiring someone with no industry experience. We are here, we know the city, we get to know people. Ultimately, I make the decision; I can and I want to take the risk. This way, we can achieve much better results." Rune emphasizes.
Puro is distinguished by a lack of a common theme. Each hotel is different, each has its own identity. Rune always starts with a blank slate, no one imposes anything on him, so he can make something tailor-made that fits exactly into a specific location. In chains with several hundred hotels, they must all be similar. There is no room for the local adaptation that Puro is striving for. Rune approaches each hotel very meticulously, e.g. he buys the furniture himself. He wants to develop the brand by investing in the details, design and materials.
"Managing directors of large hotel chains do not understand it at all. I hear them say, 'Rune, it will finish you off, if you keep going like this, you won't be able to do it.' But this is actually not true. We can do it, because we don't have hundreds of hotels. So far there are seven, maybe there will be more than 20, but we will never go into really big numbers. What makes me sure that Puro will continue to be successful is the assumption that we are not going to grow too much. I don't want to lose sight of even the smallest details, because they are what characterizes Puro. We have great feedback, I know people like us, but at the same time I have the feeling that our best hotel has not been built yet… For this reason, neither my two brothers nor my best friends from Norway have been to any of our hotels yet. I keep telling them that they have to wait, because the next one will be even better…" – says the head of the chain with a smile.
A Scandinavian paradise
Another hotel is being built in Warsaw at Canaletto street. This is a unique project for Rune for several reasons. The first is the top location – a quiet, peaceful street, which, however, is close to the Grand Theater and the Saski Garden, and a not far from Krakowskie Przedmieście and the Old Town. The second reason is the unique concept of this undertaking. "I am Norwegian and Puro has strong Scandinavian roots. Therefore, in the hotel at Canaletto street we will create a kind of 'Scandinavian paradise' for those Varsovians who love the Scandinavian lifestyle. Design, food – everything will be inspired by the north."
The idea was to create Copenhagen-style apartments here. That's why Rune hired world-class designers from Copenhagen – GamFratesi. And here the history repeats itself, because they have never participated in a project of this scale before. Until now, they have been involved in industrial design, mainly furniture and interior design.
"I took the risk again. The process of working on this project was very different from what I was used to. Great design studios, such as Conran and Partners, with whom I worked on the hotel in Cracow's Kazimierz, flood the client with moodboards and presentations. GamFratesi is a very small studio, two people basically – a married couple. Stine Gam is Danish and Enriko Fratesi Italian. We used freehand sketches almost exclusively. A very inspiring experience, largely based on discussion." says Rune.
Where did the idea for a Scandinavian hotel in the centre of Warsaw come from? A hotel for tourists should make them feel that they are in Warsaw – that's what they come here for. However, a place that is to be interesting also for local residents does not need it. It should attract with something else. "I met a lot of people from the creative industry who are fascinated by the Scandinavian lifestyle, design, food, society, hygge, and Nordic culture. So I decided to create a place where you can experience authentic Scandinavian atmosphere, warm and friendly. Not overblown, simple, full of craftsmanship and natural materials of great quality. By referring to the name of the street, taken from the name of an Italian painter, and also because Enrico is Italian, there will be an Italian touch as well. It will be a completely new proposition from Puro. Sure it is very risky, but being a small network, we have the comfort of deciding what do we do. I hope people will like it and the residents will come to our cafe and take part in various activities that we will organize. We open in 2024."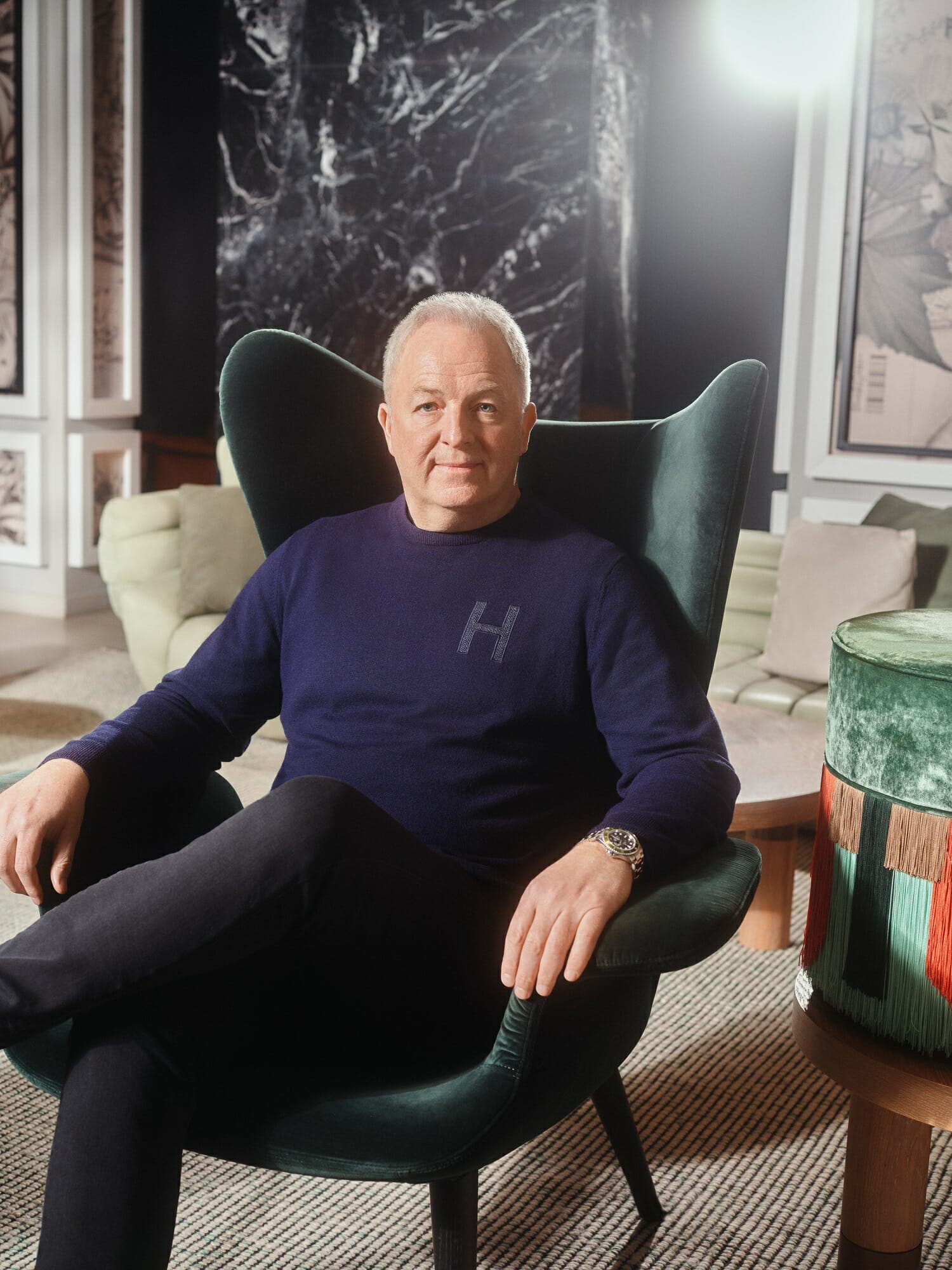 Ready for expansion
Rune doesn't stop. In the following years, he will open several new hotels in Poland – first one in 2025 at Mariańska street in Warsaw. Here, the JEMS architectural studio is responsible for the unique and surprising design. They will face a big challenge – a very narrow form of the building. The place at Waliców street, on the other hand, was designed by the Kuryłowicz & Associates studio, and its interiors by AvroKO studio from New York. "I already think that this one has a chance of becoming one of the most interesting hotels in Europe, but let's wait, we have to build it first." Rune's tries to cool down the emotions.
They are also building in Wrocław. Here, the project was carried out by a local architect Andrzej Hubka together with Conran and Partners from London. And finally Katowice – here the new building is being developed by Tomasz Konior's studio. The location will be fantastic again, in the heart of the city, opposite Hotel Katowice and next to the famous Spodek.
"From the beginning, I wanted Puro to move to an international level at some point. It took time for us to become ready for this. And now we are. It is natural for us to develop in this part of Europe. We were looking for locations in Prague, Vienna, Berlin and Bucharest. After two years, we decided on a fantastic place, in the very centre of Budapest. The planned opening is 2024. We would like to achieve the same position in Hungary that we achieved in Poland. As always, we will collaborate with local architects together and a studio from abroad. The direction was partly an idea of Marek Piechocki, the founder of LPP, who has been a co-owner of Puro since 2018. LPP successfully runs stores in Hungary, so its knowledge of the local market will undoubtedly help us expand our business in this region. Going outside Poland, we intend to open our hotels only in capitals. Perhaps the next one will be Prague?" Rune reveals.
A creative link
Puro is basically an institution. It combines lifestyle, design, architecture and art. People from different cultures and places around the world meet here. The commitment and courage with which Rune builds his brand create an unprecedented value on the Polish hotel market, but also a reference point for architects, artists and designers. Rune's greatest pleasure is precisely the creative part of his job.
"I create connections between Poland and Scandinavia, I would like them to be better and better." the head of Puro explains. "The embodiment of this idea will be the new hotel at Canaletto street in Warsaw but not only that. In 2019, I supported the publication of Filip Springer's book The Twelfth: Don't Think You Will Run. Filip came to me a few years earlier and told me about his childhood fascination with Scandinavia, as well as his interest in the influence of the so-called Jante's laws on the Scandinavian mentality. A writer close to me, Aksel Sandemose, a Norwegian of Danish origin, in 1933 wrote the novel A Fugitive Crosses his Tracks. He introduced the concept of the Jante law, according to which 'no one is special. Don't try to stand out or pretend that you are better than anyone else in any way.' In his book, Filip Springer tracks this idea, which had a huge impact on the next generations of Scandinavians. And on me too. It is a very important part of my identity, both in a good and a bad way. In Scandinavia, if you are successful, you make money; you absolutely shouldn't tell anyone about it. This approach is problematic to some extent. I got the Norwegian Embassy interested in this book and they also helped to publish it. Any way to show Scandinavian culture, everyday life and history in Poland is extremely valuable to me." Rune admits.
The Polish-Norwegian marriage was also successful on the occasion of another collaboration. In Puro hotels, you can find blankets by the legendary Norwegian brand Røros Tweed, which has been producing pure wool products since 1940, drawing from the local craftsmanship tradition.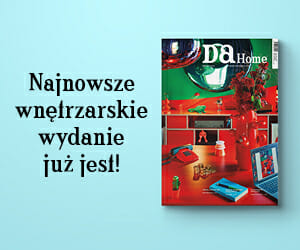 "In Norway, this blanket is in every home, it also accompanied me in my childhood. It was quite expensive, and I remember my mom said you had to be careful with it. I've always wanted such blankets in my hotels. They are very Norwegian, made of the highest quality Norwegian wool, and very environmentally friendly." he explains.
To combine this quality with Polish design, Rune collaborated with Maria Jeglińska-Adamczewska. The designer created beautiful, colourful bedspreads for Puro, which were produced at the factory in Røros.
"It is a perfect product for me because it combines Polish project with Norwegian craftsmanship. Together we went to the picturesque Røros, which is included in the UNESCO World Heritage List. In winter the temperature drops 50 degrees below zero. I would like to have more collaborations like that. I love to get involved in them personally, it's extremely rewarding! Usually I don't have much time for this, I am preoccupied with real estate and brand management, but it is the most interesting part of my job. I even wonder if I should swap my functions on the business card. Creative director suits me better, right?"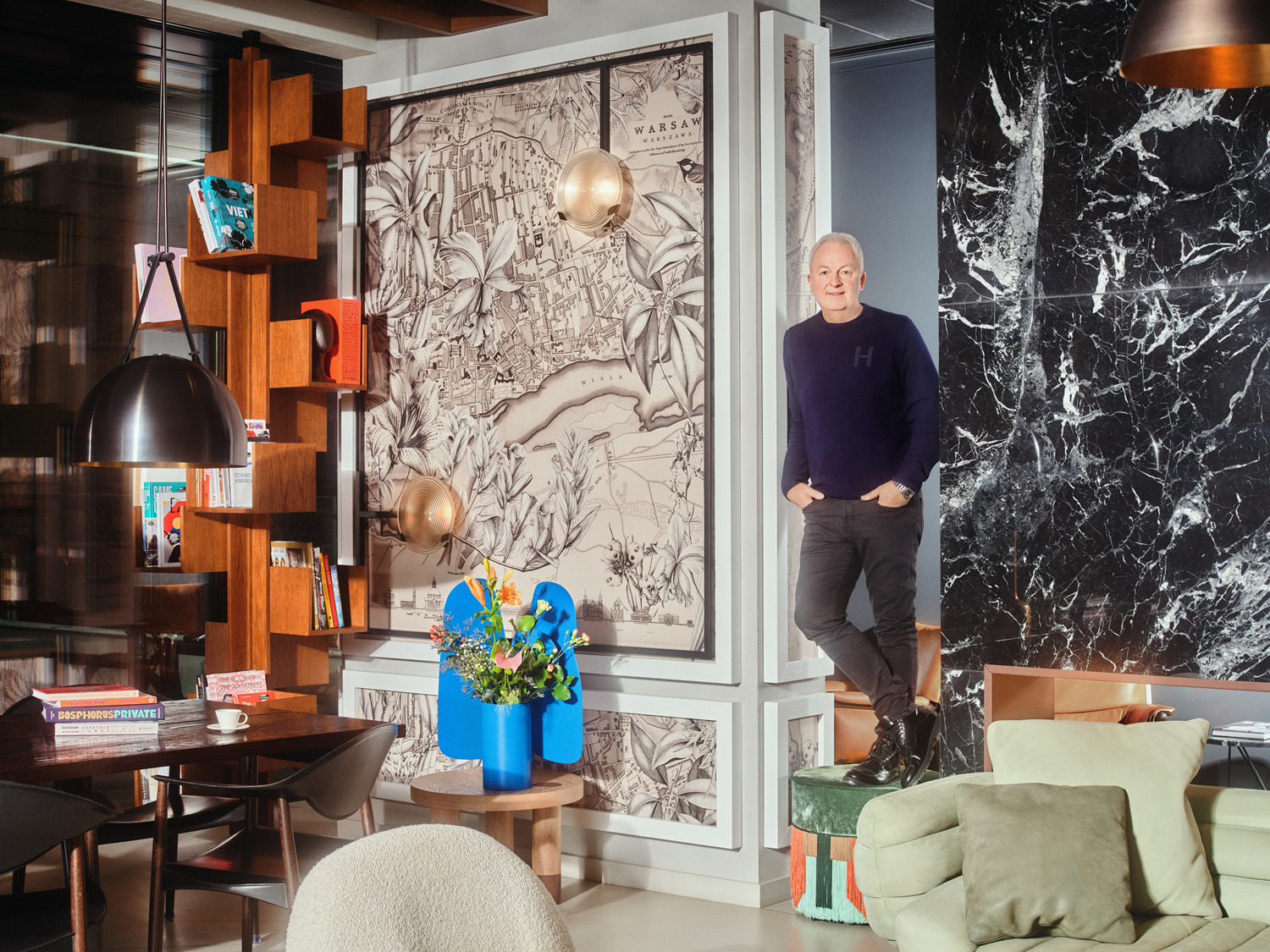 Who is behind Puro?
The first hotel of this chain was opened in 2011 in Wrocław. Currently, the chain consists of seven hotels: in Warsaw, Wrocław, Poznań, Łódź, Gdańsk and two in Cracow. Puro Hotels sp. z o.o. belongs to Puro Hotel Holding AS Norway and is controlled in 70% by a group of Norwegian investors, and in 30% by Family Investments 3, owned by Marek Piechocki, co-founder of the LPP clothing company.
Rune Askevold
Originator, managing director and creative director of the Puro hotel chain. He was born on May 3, 1968 in Haugesund in Norway. He started his career as a banker in the Netherlands and Germany. In 2001–2002 he was also an investment director at Inship, then the main shareholder of Qubus Hotels. He was also the director of the Choice Hotels Scandinavia chain. He graduated from Amsterdam Institute of Finance / INSEAD, Norges Handelshøyskole – Norwegian School of Economics, as well as political studies at the University of Bergen. He has lived in Poland for 10 years, has a Norwegian wife and three sons.